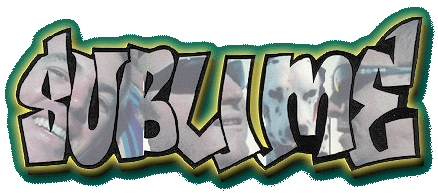 May 25, 1996 one of the best singer/songwriter/guitarist in the world died. Bradley Nowell of Sublime might have never lived to see his fame, but it will live on without him. So will his wife, Troy, his son, Jakob, and his best companion and dog, Louie. May He rest in peace and find happiness where ever his soul landed.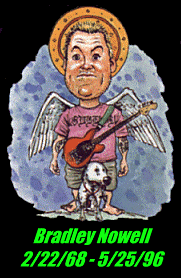 Send donations to the
Jakob James Nowell scholarship fund.
275 Redondo Ave.
Long Beach, CA 90803
What happened to Eric and Bud?
They are in another band together called Long Beach Dub Allstars. I'm pretty sure they've been in that band for a while.
Mark McGrath (Sugar Ray) and Bradley were second cousins.
Sublime won best "alternative" music video. Bud, Eric, and Field Marshall accepted the award, along with Troy, Brad's widow. They dedicated it to Jake. It's great to see that Sublime is finally getting the recognition they have long deserved.